6 October 2019
Adopt A Romanby Street Name Sign!
Is your streetname sign looking sad and dirty?
The Parish Council would like to engage our lovely residents in our "Adopt a Street Sign" Project.
We have permission from Hambleton District Council (who own the signs) to do this - they are NOT planning to keep them clean!!
So......
We are looking for volunteers across the Parish to "adopt" a street sign and to give it some periodic love and care. The challenge for us as a Parish Council is to get every street sign within the Parish a 'carer.' A quick clean of our street name signs will also help to spruce up our Parish which we are all very proud of.
So If you are able, and would like to help us - please complete the short form HERE ; we will then be in touch to confirm.
Thanks to everyone who can help with this.
Your Parish Council Team - Proud to Be Romanby!
Back to news stories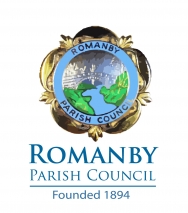 Next parish meeting:
14 January 2020, 7:00pm Parish Office, 76 Ainderby Road


Secure area