3 July 2020
Re-Opening of our Seven Playparks in Romanby - Saturday 4th July 2020
Hi Everyone,
As you are all probably aware, a host of lockdown measures are easing tomorrow, including access to outdoor playpark equipment.
So, from tomorrow, all seven (yes, seven!) of our play eqpt areas, are once again accessible for public use. We have done a full set of risk assessments and safety inspections, and posted guidance at each site for people to read and follow (copied below here as well).
Bottom line - if everyone follows the guidance and good safe practices, that we have all become used to over the last 3-4 months, then all will be fine - all the equipment is used at people's own risk, and you must follow the hygiene and social distancing protocols for everyone's safety and well-being.
The car park will also be reopening at Ainderby Road Leisure Ground from tomorrow (normal hours).
As always, here if you need us
Stuart Bradnam, Chairman,
on behalf of your Romanby Parish Council Team.
Guidance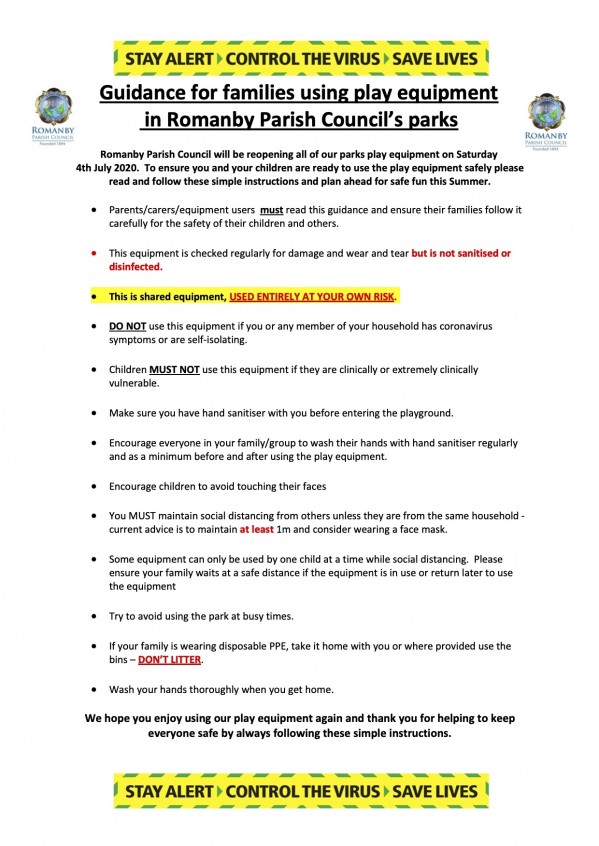 Back to news stories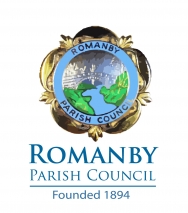 Next parish meeting:
13 October 2020, 7:00pm Online (using Zoom software)


Secure area